About Us
Our Vision
Helping our partners focus on their clients because we are focused on ours.
Our Mission
Delivering exceptional software solutions for our insurance partners.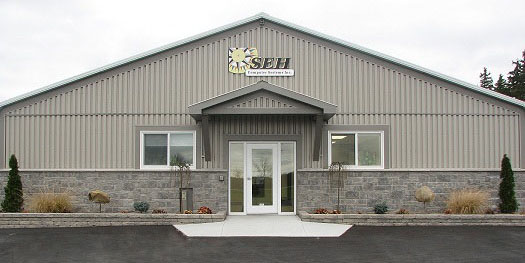 Our Company
From humble beginnings as the computer department of a successful farm mutual in southern Ontario, SEH Computer Systems Inc. grew to become one of the best and most complete software systems for Property and Casualty insurers across Canada. SEH continues to successfully address the changing needs of its customers by offering tailored solutions, comprehensive support and active participation in product direction.
Our Commitment
We are dedicated to delivering a comprehensive insurance system that fulfills all the requirements of a Property and Casualty insurance company. An uncompromising commitment to user satisfaction and the quality of our product continues to enable us to lead customers into the future they envision for their companies.
It is our vision at SEH to closely partner with our customers by taking a dynamic leadership role in their technological needs and supporting them in what they do best, which is the business of insurance.
Titan is the only software you need to run your Property and Casualty insurance company. Greater than a policy and claims administration system, Titan is an innovative, integrated software solution that forms the core of our suite of products and offers Accounting, Premiums Receivable, Accounts Payable, Investments, Abeyances, Imaging, Notes, and more.
SEH backs its products with ongoing comprehensive technical support.